Welcome to Complete Luxury Vacationing
Grand Luxxe Nuevo Vallarta offers the ultimate resort vacation. As the biggest of the Vidanta destinations, it has been carefully cultivated to provide a high-end experience full of options: 40 plus restaurants and lounges to try, three golf courses and a golf academy, a shopping plaza, two indulgent spas, beautiful beaches, and countless pools.
We have a selection of condo units to fit your needs from one bedroom to four bedrooms. All condos have top-of-the-line fixtures and furnishing and have 24-hour concierge service. The ultimate in luxury and service for our guests are the focus at this resort.
Please view the videos at the bottom to see the Extraordinary Standards we've taken at the resort for your health and safety.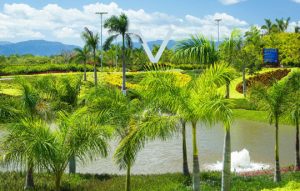 Getting Here
After booking your vacation, you can arrange free transportation from the airport to the resort. A confirmation slip will be emailed to you directly from the transportation company once they've reviewed and accepted your request. When You Arrive Transportation to Grand Luxxe Vidanta Nuevo Vallarta is provided by Gapsa Vallarta. When you get through customs at the airport, exit the International Arrivals area and turn left. Walk toward the end and look for a person wearing black pants and a tan shirt, carrying a Gapsa Vallarta sign marked with your resort hotel logo. They will check your name on the list and secure your complimentary taxi to the resort.
Entertainment
Let the Show Begin
As the evening settles in, that's when Grand Luxxe Vidanta Nuevo Vallarta bursts to life. Intoxicating live music; vibrant displays of acrobatics, dance, clowning, and artistry; dazzling light shows utilizing the latest in digital effects; festive celebrations of food, culture, and fun—this is your vacation and this destination provides a myriad of ways to enrich and enliven every moment of it. It's time to embrace the magic and marvels playing out all around you!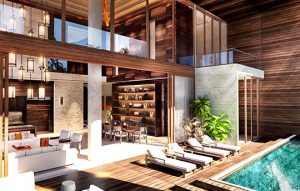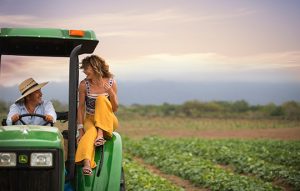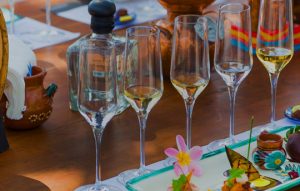 The Latest Resort Update
The Estates are here! The best paradise has to offer. Rising out of an expansive grove thick with palms and parota trees is The Estates at Nuevo Vallarta, the most masterful ode to luxury Vidanta has ever created. Look under condos to see pictures.
Almaverde tours! See where Vidanta Nuevo Vallarta sources its produce straight from the vine! This 40-acre farm yields over 65 types of fruits and vegetables that are used throughout the resort!
The Tequila Tour! – Become a tequila connoisseur and learn the finer points about Mexico's national spirit in this fun outdoor tour offering a tequila tasting, cocktail lessons, and barbecue.
Please view the videos to see our Extraordinary Standards for your health and safety at the resort.