MONEY and CREDIT CARDS
The Grand Luxxe Residence Club is a cashless resort meaning you do not use cash on the property. You provide a credit card when you check-in and sign the bills with your name and room number. Each person in the condo is required to sign in and you will be asked to sign on a electronic signature pad so your signature can be checked when you sign your bills. You settle your account when you leave.
The money in Mexico is pesos and the sign is a $ sign. When you are looking at prices, if it's $240, it's really about $13.50 USD depending on the current currency exchange.
The resort and local banks will require your passport to convert currency should you require it.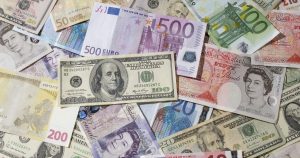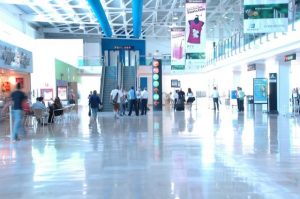 At the Airport
You need to have your custom forms completed before entering immigration area. If possible, do this on the plane before you disembark. Once you get through immigration, walk to your baggage and then to customs where you will push a button to register green or red. If red, they will inspect your luggage, if green, walk on through to locate the Gapsa taxi driver hostess with your name on their list. Be sure you follow the instructions that will be sent to you via email.
AMENITIES IN YOUR CONDO
Each condo has a kitchen area with refrigerator, coffee pot, blender, dishes, pots and pans, cutlery, etc. And each bedroom has a robe and free slippers, luxury toiletries, and a hair dryer as well as a flat screen television and a desk with chair, The market has a selection of groceries for all your needs.
DAILY MAID SERVICE
Daily maid service is included. They make beds, dust, generally cleaning but not dishes. They work in shifts so if you intend to leave a tip, do it daily rather than at the end of your stay. There is also a nightly turn-down service with chocolates by your bed.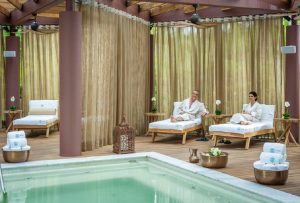 General info
Other stuff that's good to know.
We have tried to provide all the information for your vacation, however feel free to contact us with any questions.
The sun can be strong, so bring sunglasses and sun screen.
There is free wi-fi and internet in each condo as well as in most places on the property.
The resort has a filtration system so the water is safe to drink and fruits and vegetables are locally grown and safe to consume.
The gym has state-of-the art equipment and is free to use. Please wear sneakers.
The Spatium spa has free water areas that include a sauna, steam room, whirlpool, and cold plunge pool.