spa and gym
Vacation is about restful and renewing relaxation. It's about indulging in peace and taking a moment to enjoy the clarity of being removed from your busy home life. At Grand Luxxe Vacation Vidanta Nuevo Vallarta, we help you embrace that serenity and harness the revitalizing powers of paradise with two beautiful, well-appointed spas.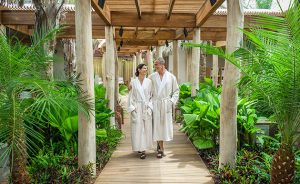 Spatium
Available for the exclusive use of Grand Luxxe guests, Spatium elevates the spa experience to luxurious new heights with a gorgeous indoor/outdoor facility and the latest relaxation techniques and treatments.
Located in the lush jungle outside of Grand Luxxe Residence Tower, Spatium fuses ancient healing and beauty treatments with cutting-edge facilities to create a new, elevated experience in pampering.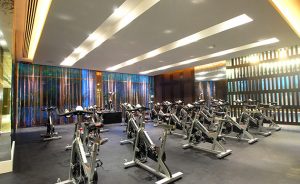 gym
Keep your fitness routine right on schedule during your vacation with Fitness Center by Spatium, a 24,500-square-foot, fully equipped fitness facility located in Grand Luxxe Tower 2. This center offers free weights, strength training stations, elliptical and spinning equipment, rowing machines, and expert-led group classes. Personal trainers are available for one-on-one instruction.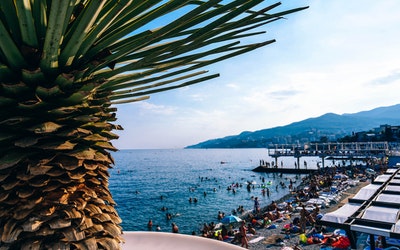 Wellness Program
Wellness isn't just a state of being: it's a transformative journey. We're excited to offer guests at the opportunity to embrace this journey with The Wellness Program, a comprehensive curriculum meant to usher in utter comfort and balance for the mind, body, and spirit. The program offers two different curated paths toward well being—The Spa, Fitness & Nutrition Program and the Joy Squad Activities Program.