4 Bedroom Luxury Residence
the ultimate in Luxury and Service
The 4 Bedroom Luxury Residence is an opulent condo with top-of-the-line fixtures and finishes. This expansive space features a gourmet kitchen with oven, breakfast bar, wine bar, dining table for 10 people, and living room with LCD TV. Has two terraces, one with a dipping pool and outdoor dining area. Features two bedrooms with king-size beds, and two bedrooms with double beds, as well as four-and-a-half bathrooms and two Jacuzzi tubs. This condo accommodates 12 adults and 2 children under the age of 12.
Ask about a Play and Stay Golf Package that includes free or discounted golf.
This luxury condo is located in a tower that has a view of the Bandaras Bay on one side and the golf course and the golf bridge and building 5. The elevator opens directly into your living area of the condo. There's a private rooftop pool, hot whirlpool tubs, and a restaurant. These are for the use of the building tenants only.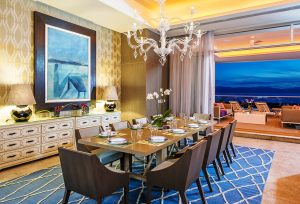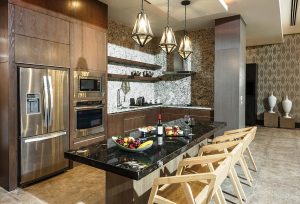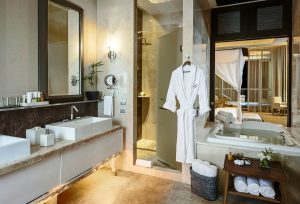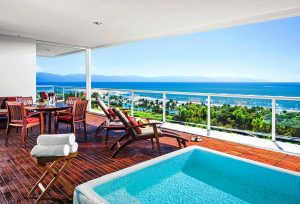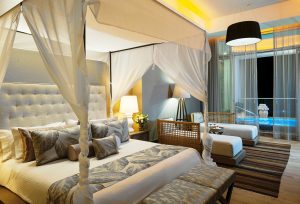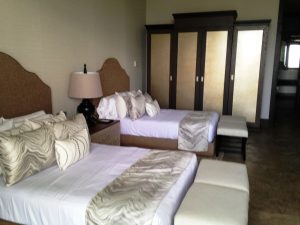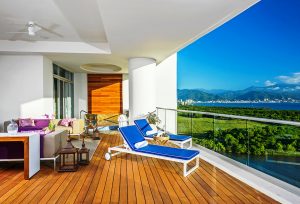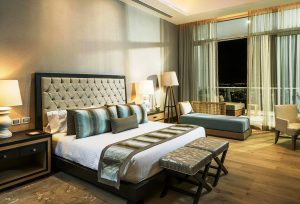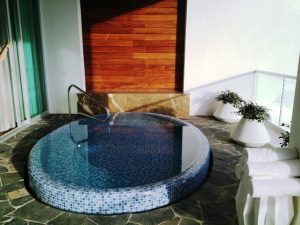 Ask about a Play and Stay Golf Package that includes free or discounted golf. The details will be determined based on the date and unit available.
All units are a minimum of 7 nights with check-ins Friday-Monday.
E-mail for details and we will do our best to get you the unit you desire. Click the word e-mail for a link.
Review – 4-bedroom Grand Luxxe Residence is the best-of-the-best when it comes to resort living/relaxing/pampering/attention to detail/etc. All of the resort staff are extremely accommodating and nice, the amenities are top-notch, the Vidanta Resort property as a whole is spectacular from the beach to the pools to the golf courses to the spa to the hotel towers. Our Residence tower suite had direct (secure) elevator access and a tower exclusive roof-top terrace, swimming pool, and restaurant that really made it unnecessary to ever have to leave the tower except that you'd be missing out on all of the other spectacular sights, sounds, and everything else the resort had to offer. Needless-to-say, it was one of the most enjoyable vacations that I've ever been on in my entire life.
Trevor Lastuka, Mercer Island, WA