2 & 3 Bedroom Loft Condo
the ultimate in Luxury and Service
The Grand Luxxe Lofts are an escape to the extraordinary allowing you to rejuvenate and reconnect. The large terrace and private plunge pool are spectacular. It has one of the sleekest interiors you will find anywhere in Mexico. The modern kitchen has granite counters, stainless steel appliances, an oven and a wine cooler, a pantry and all dish, glassware, pots, etc. In addition, there is a washer and dryer in the unit.
The expansive space includes a first floor featuring a kitchen, breakfast bar, laundry room with washer and dryer, dining table, and living room with TV. This gorgeous living accommodation has three bedrooms, featuring a total of two king-size beds and two double beds, as well as three-and-a-half bathrooms , including two Jacuzzi tubs. The terrace includes a dipping pool, dining table, day bed, and two armchairs. Accommodates 8 adults, 2 children. The 2 bedroom condo is the same except only two king-size beds and two and-a-half bathrooms.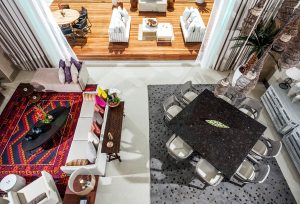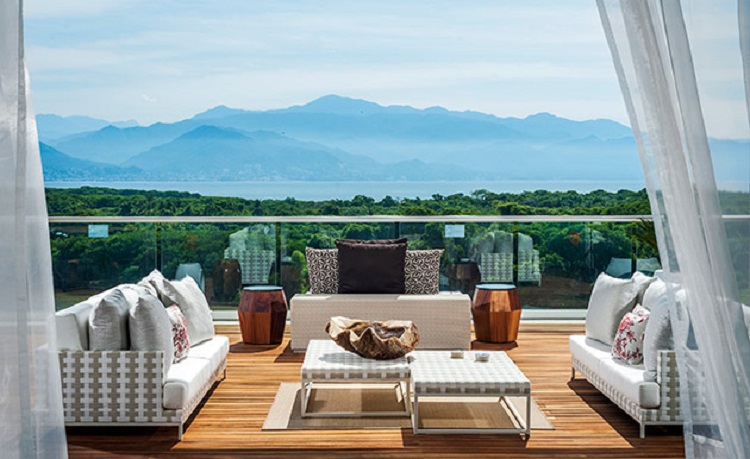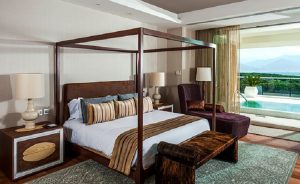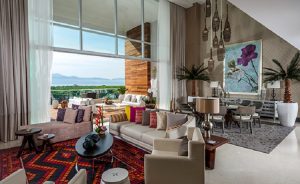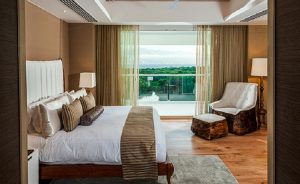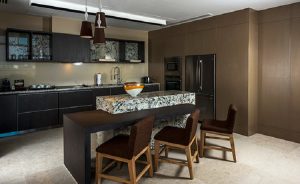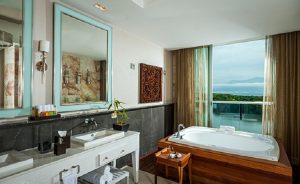 Ask about a Play and Stay Golf Package that includes free or discounted golf with your 3 Bedroom unit. The details will be determined based on the date and unit available.
All units are a minimum of 7 nights with check-ins Friday-Monday.
E-mail for details and we will do our best to get you the unit you desire. Click the word e-mail for a link.
Three Bedroom Loft
Review -We rented a loft unit on the Platinum level and experienced luxury all week. The concierge and staff were wonderful, the unit was exactly as pictured and exceeded our expectations. Although the resort is downright massive, the shuttle carts get you around easily and with so many different pools, activities, and things to do, you will appreciate that. We visited all the pools and many of the restaurants, but spent plenty of time just enjoying 5-star treatment. The host for this property was attentive and gave us many great ideas of activities before we arrived. We will be back Jeremy Dallman, Kirkland, WA
Two Bedroom Loft